Air Design Systems, Inc. has been on the forefront of BIM and 3D drafting. We have created a partnership center for our customers. We have setup an entire building with multiple BIM rooms and provided a world class and beautifully aesthetic working environment.

With the use of the latest software developments such as NavisWorks Manage, Revit, and AutoCAD 3D MEP, coordinating a large project saves time and money.

In addition, Air Design System is set up for web and voice conferencing within 3D coordination,
allowing owners, structural engineers, or other related parties to interact within the discussion.

As a leader in BIM management, our drafting department received the very first certification for the Benchmark module in the AutoCad for 3D BIM management program from Local #73 Sheet Metal Workers Union in Chicago, IL.

Come and see for yourself why our BIM partnership center is a world class faciltiy that fosters teamwork and excellence for your project.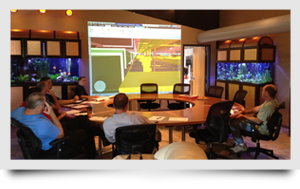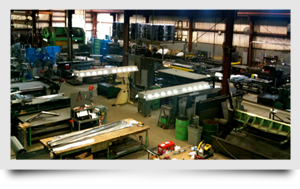 Our large 36,000 sq. foot shop uses state of the art equipment and skill-sets from local Sheet Metal workers in the Chicagoland area. We use plasma cutters, computer-integrated equipment, and some of the most talented specialty workers in the region. Our ductwork is built to a standard that always meets or exceeds the SMACNA guidelines.
Preventing contamination on the inside of the ductwork is especially important for projects involving hazardous materials or medical buildings. As a result of having a quality control plan for our own fabrication shop and our job sites, we have the ability to protect and supervise our material before and in our field.